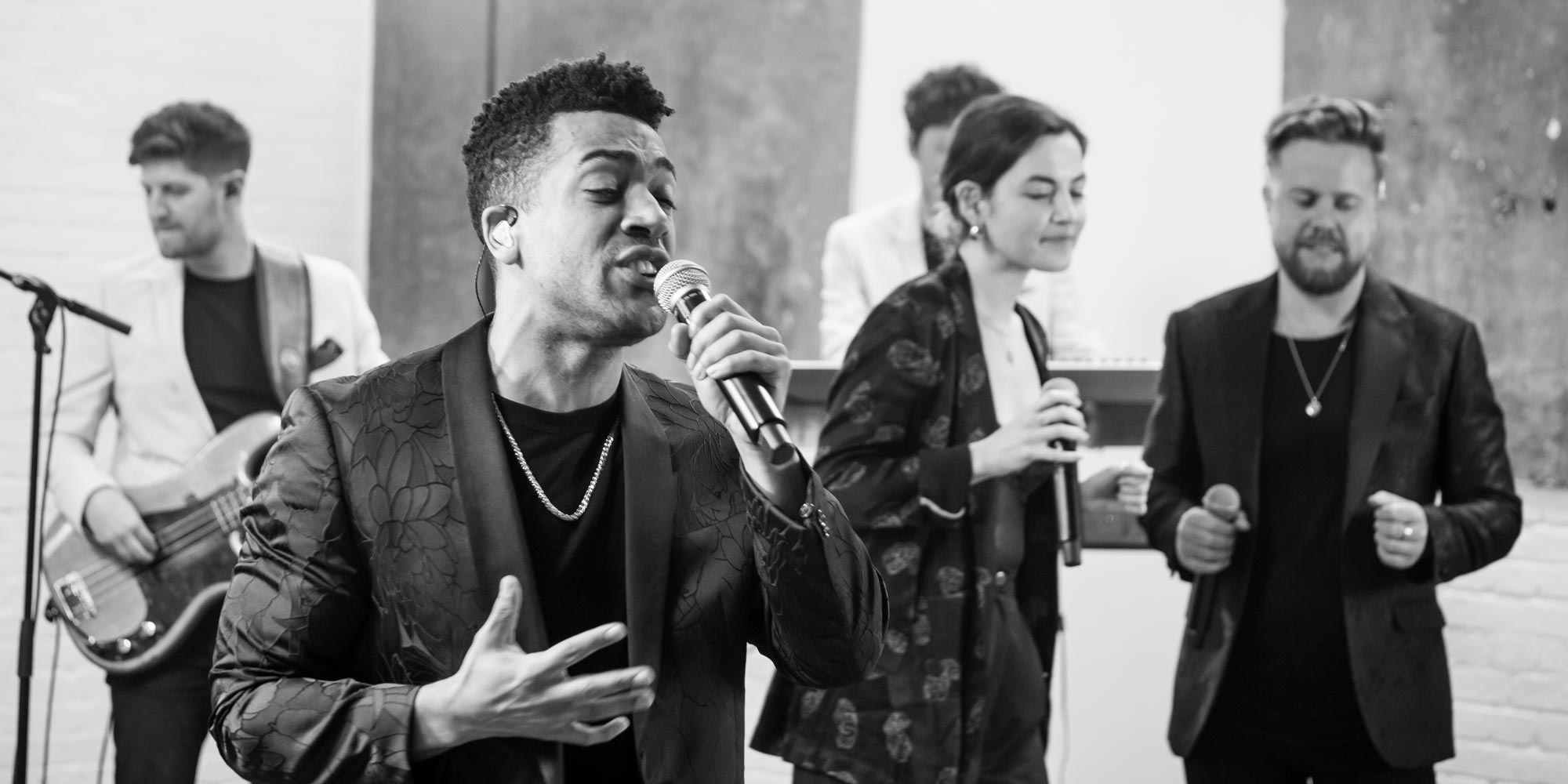 Packages
The Prototypes Music can offer a variety of ensembles to suit all performance requirements and budgets, from our smallest 7 piece option all the way up to the full 12 piece line up.
We can adjust our line up to ensure you have the perfect band for your event. Our full line ups are listed below, each one guaranteeing a breath-taking performance, with outstanding music, choreography, on and off stage crowd interaction and huge energy!
Every booking with The Prototypes Music comes backed by our world class production team, who will bring a full scale professional sound system, stage lighting system and sound engineer as standard, to be entirely at your disposal. Upon request we can provide additional services such as microphones for speeches, entrance music and backing tracks for other performers.
We are also able to offer a full range of production to make your event magical, including sound and lighting packages, staging, backdrops and dance floors. Please enquire for further details.
7 piece band
Drum kit, bass guitar, lead guitar, keyboards, saxophone and two singers.
From here you can add any of our extras up to the full 12 piece band. We are more than happy to advise you with your choice, as we know what makes the band sound great.
The full 12 piece band
Drum kit, bass, lead guitar, keyboards, tenor saxophone, alto saxophone, trumpet, percussion and four singers.
The band at its finest.
Book now